$276.00
Professional AC Measurement
True-RMS 3-Axis AC Gaussmeter with all the features you could want.
In stock
Description
MT-263 AC Gaussmeter Overview ▼
True-RMS 3-Axis AC Gaussmeter with all the features you could want. Three axis measurement is accurate regardless of meter orientation. Professional, easy to use and feature rich, all at a great price.
3-Axis True-RMS Measurements
Accurately measures AC magnetic fields
Wide Bandwidth: 15 to 5500 Hertz
Auto-Ranging
Max Hold
Variable Backlight
Graphing
Rugged construction
Innovative Peak-Axis feature tells you which axis has the highest field strength. Great for tracking down the source of a field!
Make sure your home's EMF levels are safe
Powerline Field Measurements
Non-destructive testing
Appliance Measurements
Lab Testing & Calibration
BARGRAPH DISPLAY:
Specifications ▼
Accuracy: ±(4% + 4 digits) from 48 to 62 Hertz
Flat frequency response:

±½dB 30 to 5000 Hz
-3dB 15 to 5500 Hz

Range 0-250 mG (auto-ranging)
Highest resolution: 0.01 mG
True RMS Measurements
Three Axis Detector, selectable (3-Axis, X, Y, Z)
Peak Axis (which axis has the strongest field)
On-Screen Graphing (Bargraph of field strength)
Max Hold
Fastest Update Rate: 2.5 times per second
Blue LED Backlight, variable brightness
Selectable units: milliGauss or microTesla
Runs on one 9V Alkaline battery (included), lasts ~15 hours
External power jack to run unit with optional AC power adapter
Unit Weight (without battery): 7.2 oz
Unit Dimensions: 5.5" x 3.6" x 1.75"
2 Year Warranty
Made in the USA
Frequency Response ±½dB 30 to 5000 Hz

Accessories ▼
Hard Carrying Case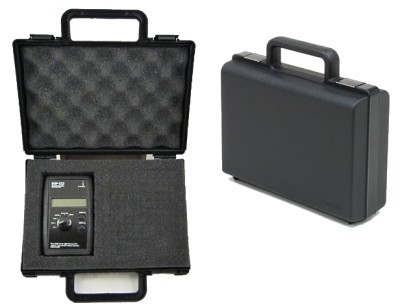 Fits up two meters comfortably, this hard case will keep your equipment protected. Case dimensions are 10.69" x 9.52" x 3.36" and features pluck-foam so you can customize it to hold any of your equipment!
Select the "With Hard Case" option below when ordering.
---
9v AC Adapter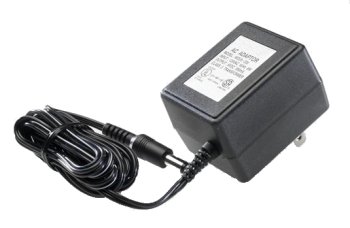 9v Adapter allows you to power your meter from a standard (USA) power outlet, saving on battery costs.
Select the "With AC Adapter" option below when ordering.
Common Accessories Bought with This Product: